Lycian Way Ultra Marathon
The first ultra-marathon of Turkey, Lycian Way Ultra Marathon is an international high challenge sports event. Being run since 2010, it covers approximately 250 kilometers of 509 kilometers antique Lycian Way. Previously enveloping 6 stages, each to be completed in one day, the ultra marathon offers an unforgettable experience in 2018 with its renewed single stage courses. Are you ready to meet your limits?
Enchanting history
Lycian Way race course is located on a region that had been home to hundreds of civilizations throughout thousands of years. Therefore the course passes through antique remains, cities, forts and amphitheaters. As if in a time tunnel, competitors experience mystical nights at the camps in the midst of ruins.
Unique natural beauties
Lycian Way is unique with its natural surroundings as well as its historical texture. The course offers yet another visual feast on each altitude with mountains covered with green forests meeting the most beautiful bays of Turkey. It will be unforgettable to have the privilege to run on Patara beach, the 3rd longest beach in the world and camping in Patara antique city.
The route of Lycian Way Ultra Marathon which is supported by Ministry of Culture and Tourism of Turkish Republic every year since 2010 is prepared by Prof. Dr. TanerDamcı, the race director who has completed many difficult international ultra-marathons himself.
Please visit www.likyayoluultramaratonu.com for detailed information on participation, tracks and overall event.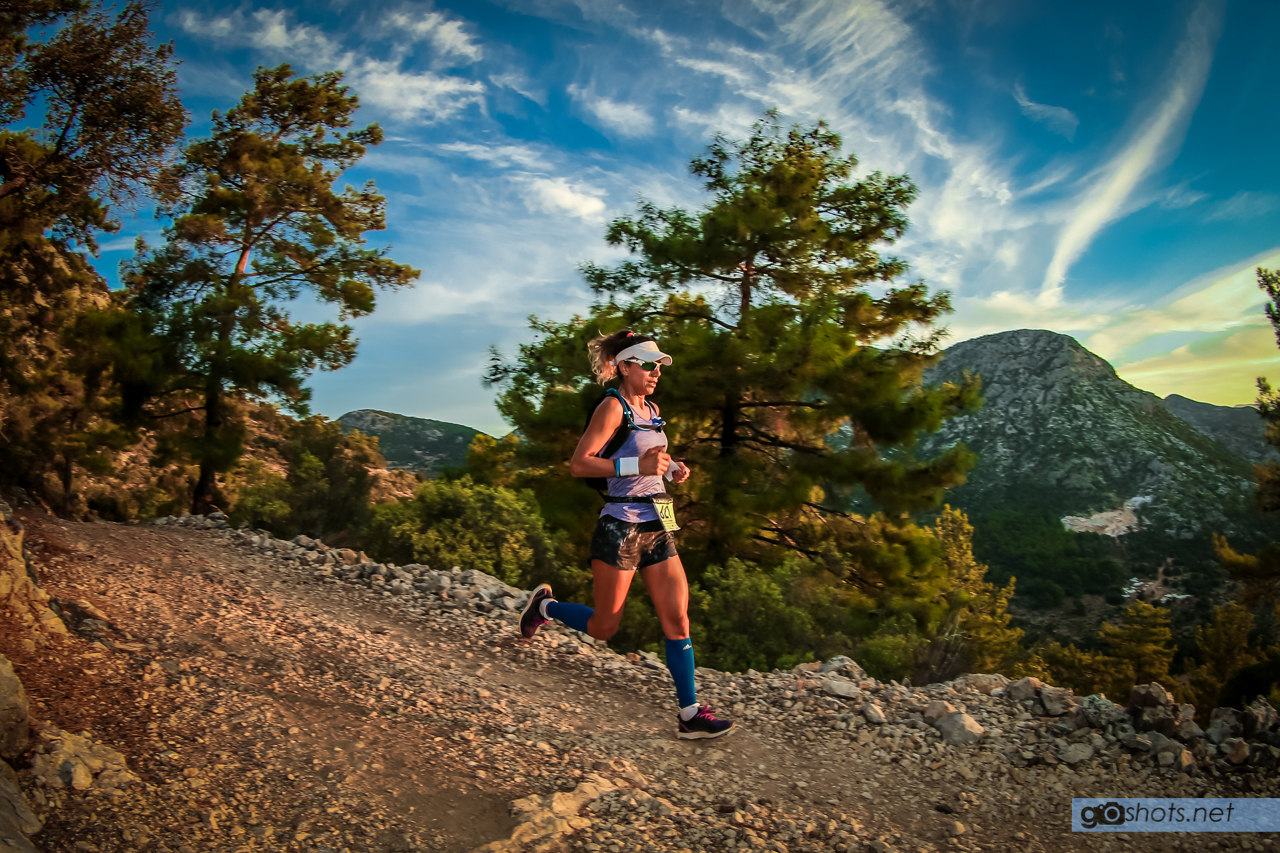 Categories
LYUM XXL - 180K
A contest to challenge your limits!
Are you ready to test your limits all the way on the most technical and enchanting courses of the world? A 180 km of top level challenge, top level ultra experience in 2018 starts from Demre and stretches over Fethiye-Ölüdeniz!
LYUM XL – 130K
True ultra experience!
Mountains, forests, paths, beaches... A true ultra marathon experience to discover yourself on tough courses! From Antalya-Kaş to Ölüdeniz, a journey of 130 km awaits!
LYUM M – 55K
Ultra adventure on the trails of ancient history!
Get ready to follow the foot prints of ancient civilizations starting from Letoon Antique City! An ultra adventure of 53 km accompanied by the lush green of Lycian Way and deep blue waters of Mediterranean!
Mt. Babadağ – 30K
To the highest point!
Are you ready to reach to the highest point of Lycian Way Ultra Marathon? A tough adventure of 29 km from the turquoise waters of Ölüdeniz to the highest courses of Babadağ Mountain waits for you. Mt. Babadağ is for the ones with stars in their eyes with its race course that accelerate from 0 meter to 1940!
LYUM Ölüdeniz – 13K
Lycian spirit!
Passing through the green forests of Lycia and accompanied by the amazing Ölüdeniz view, Ölüdeniz Trail with its 13 km course embraces all sports and nature people regardless of their experience!
LYUM Team Races – 13K
A real adventure to compete as a team!
A real team shines out in tough conditions! You have worked all year, shoulder to shoulder. You have survived ups and downs together... Now its time to test the office team play in tough nature.